111(1) 語言學習小老師獎助學金開放申請囉~ LDCC Tutor Grant~
發布日期 2022-08-29 15:51:00
Ready, set, learn! LDCC are now recruiting outstanding students for
foreign languages teaching. Welcome to join us!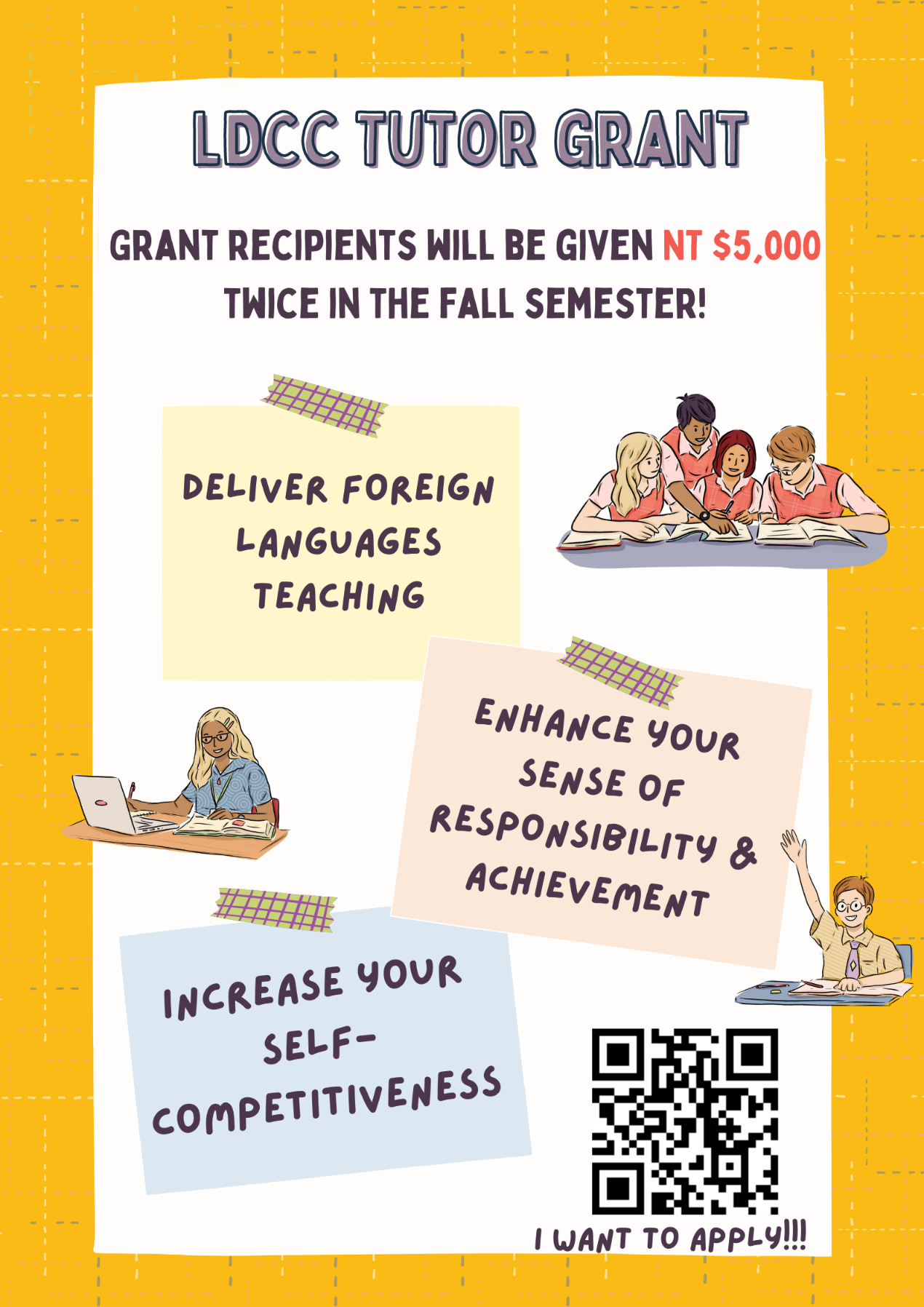 1. What can you learn from this experience?
practice lesson planning skills

teach Wenzao students in your free time

develop your pedagogical knowledge and strategies
2. To be a qualified LDCC tutor, please take this course:
credit course: Practical Teaching for Tutors

外語教學實力養成

(offered by Center for English Language Teaching)

Dates of the course: September 24, October 1 & 15(Sat.) 9:00-12:00, 13:00-16:00
*Please select this course in add and drop weeks.
3. Number of the grant winners: 8
LDCC remains the rights to modify the required quota in terms of the candidates' performance.
4. Application Process
Please complete the Google Form

(

https://forms.gle/5L2WayZ49jEmWvt3

6

)

and upload the required documents.

The submission of the applications will be due by

17:00 on Oct. 17 (Mon.), 2022.
*Please check the file, 111-1 Announcement for LDCC Tutor Grant 小老師獎學金申請公告, to get more detailed information.